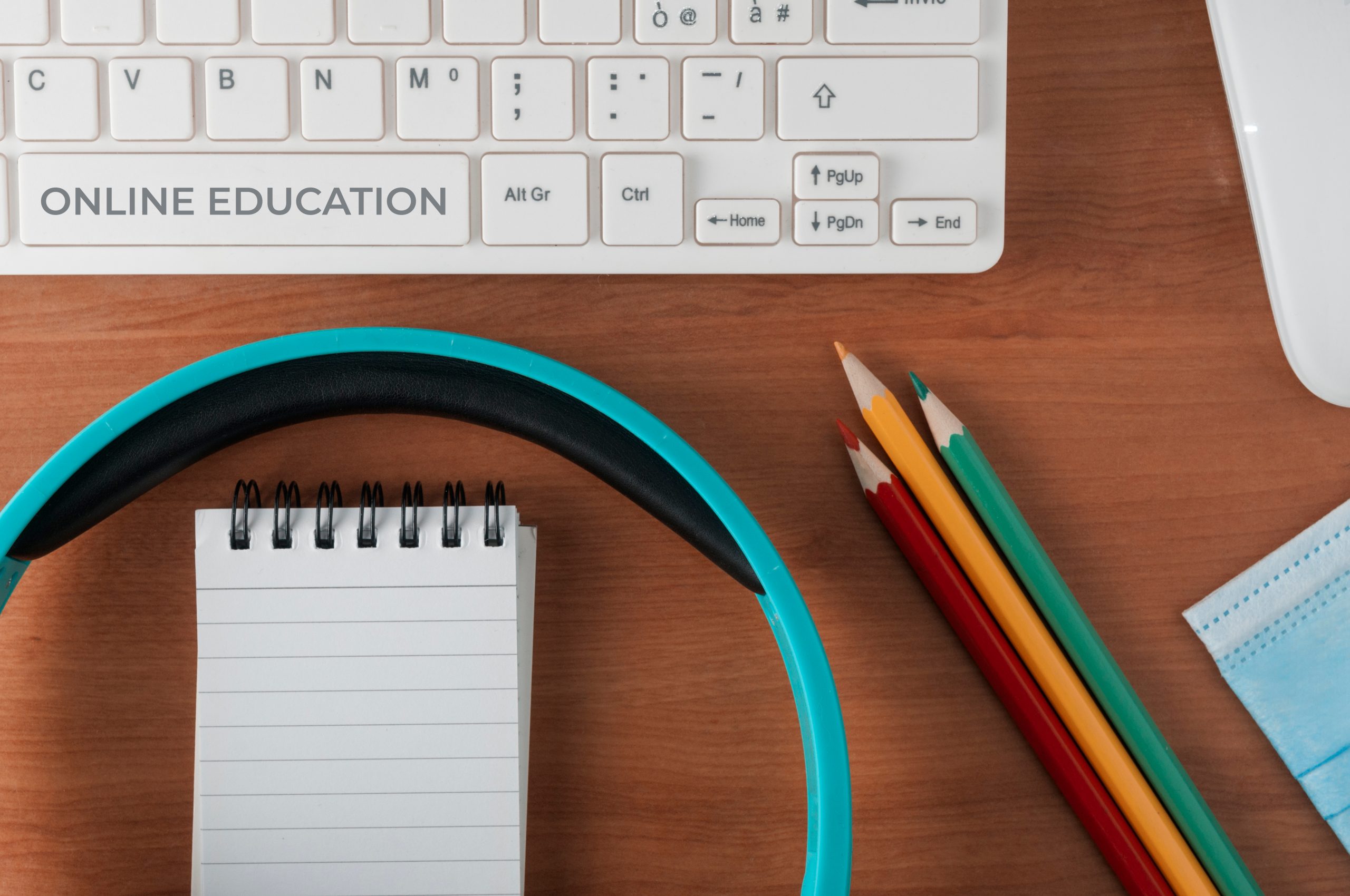 Teacher Spotlight: Harold Vance
Harold Vance currently teaches middle school English language arts for the VTVLC full-time K-8 program. Before that, Vance was a Flexible Pathways Coordinator at BFA Fairfax, where he supported students in a variety of learning opportunities including social/emotional learning, online options, Work-Based Learning, and more. 
For five years, Vance supported students who needed more flexibility in their educational programming. Sometimes, a course they wanted wasn't available locally: they wanted to focus on creative writing, pursue veterinary education, or take an introductory course in forensic science, for example. For others, individual or family schedules, due to work, co-curriculars, attending a technical education center, impeded their ability to fit in all their academics. Other times, different social and emotional needs posed challenges to being in a traditional classroom. 
In this capacity, Vance often was on-hand to support students taking online classes through a variety of programs, essentially providing tutoring services, helping them to engage and work toward success in their courses. "I had seen the value of online learning firsthand and knew that we could engage our students more wholistically by having more such offerings available," Vance said. "I wanted to hone my focus in on this aspect of Flexible Pathways, to demonstrate learning and growth." 
When the opportunity presented itself, Vance jumped at the chance to come on board to work with VTVLC in an official capacity, teaching English Language Arts in 2020 when VTVLC launched the Collaborative School Option (CSO) to help VT schools provide online learning options mid-pandemic. 
| | |
| --- | --- |
| Harold Vance | |
| School | VTVLC, K-8 Full-Time Program |
| Subjects | Middle and High School English Language Arts |
| Extra-Curriculars | Dungeons and Dragons Club |
| Years Teaching Online | 3 |
I've been utterly blessed to witness my students increase their self-confidence, sense of self-worth, other-oriented thinking, connection, and sense of belonging through their participation in our virtual classrooms.
Vance says teaching online has been a breath of fresh air. Not to mention, teaching online helped to alleviate Vances' stress during the pandemic as someone with an autoimmune disorder. But, beyond this, Vance says teaching online has allowed him to grow alongside his students. "I've cultivated real, tangible, learning communities in our virtual classrooms," Vance said. "And as any teacher knows, seeing students learn and grow and get to those epic 'ah-ha' moments is an incredible thing to experience."
Vance says the connections that come out of being in the virtual classroom can be surprising. "Students enter into our virtual education program for a wide variety of reasons," Vance said. "For those students to come together in a virtual space where they can engage with their teacher and their peers and be welcomed and know that they all belong is huge."
Vance says teaching online has its fair share of challenges, as well. Drawing out and engaging those students who may be more reserved, for example, can be difficult at first. "I find it important to invite students into our conversations frequently and to let them know their voice is important," Vance said. Vance loves to incorporate community building and games into his classroom to make learning more fun.  
An additional challenge can be the lack of quality internet infrastructure. Vance says he's been able to work through these challenges on a case-by-case basis, in collaboration with students' sending schools. 
Vance says in his content area, Language Arts, there are a variety of tools available that help to make teaching writing online effective, with Canvas and Google Docs, for example, lending a hand. Vance is able to receive student work, go over it with students in real-time, check in at each step along the way, and provide meaningful feedback that they can apply to their work immediately. Additionally, reading materials can all be accessed and supplemented on a variety of electronic devices, and synchronous sessions and a variety of e-tools allow students to practice speaking and listening skills every day.  
All in all, Vance says it's awesome to be part of the full-time K-8 program at VTVLC this year, particularly because the program isn't only limited to academic programming. Students also have initiated a number of social/interest-oriented groups. "Currently, I'm helping to facilitate our gaming group this year, running a D&D campaign, which is an absolute blast," Vance said. 
Additionally, the K-8 program has been working to offer a handful of in-person options for students to get together with their peers. Earlier this year, a number of families enrolled in the K-8 program were able to get together for a short hike to Dog Head Falls in Johnson, and future endeavors are in the works. There have also been fun virtual events, such as Jared Campbell's concert and a virtual trip to the Wolf Conservation center. "I've been utterly blessed to witness my students increase their self-confidence, sense of self-worth, other-oriented thinking, connection, and sense of belonging through their participation in our virtual classrooms," Vance said.