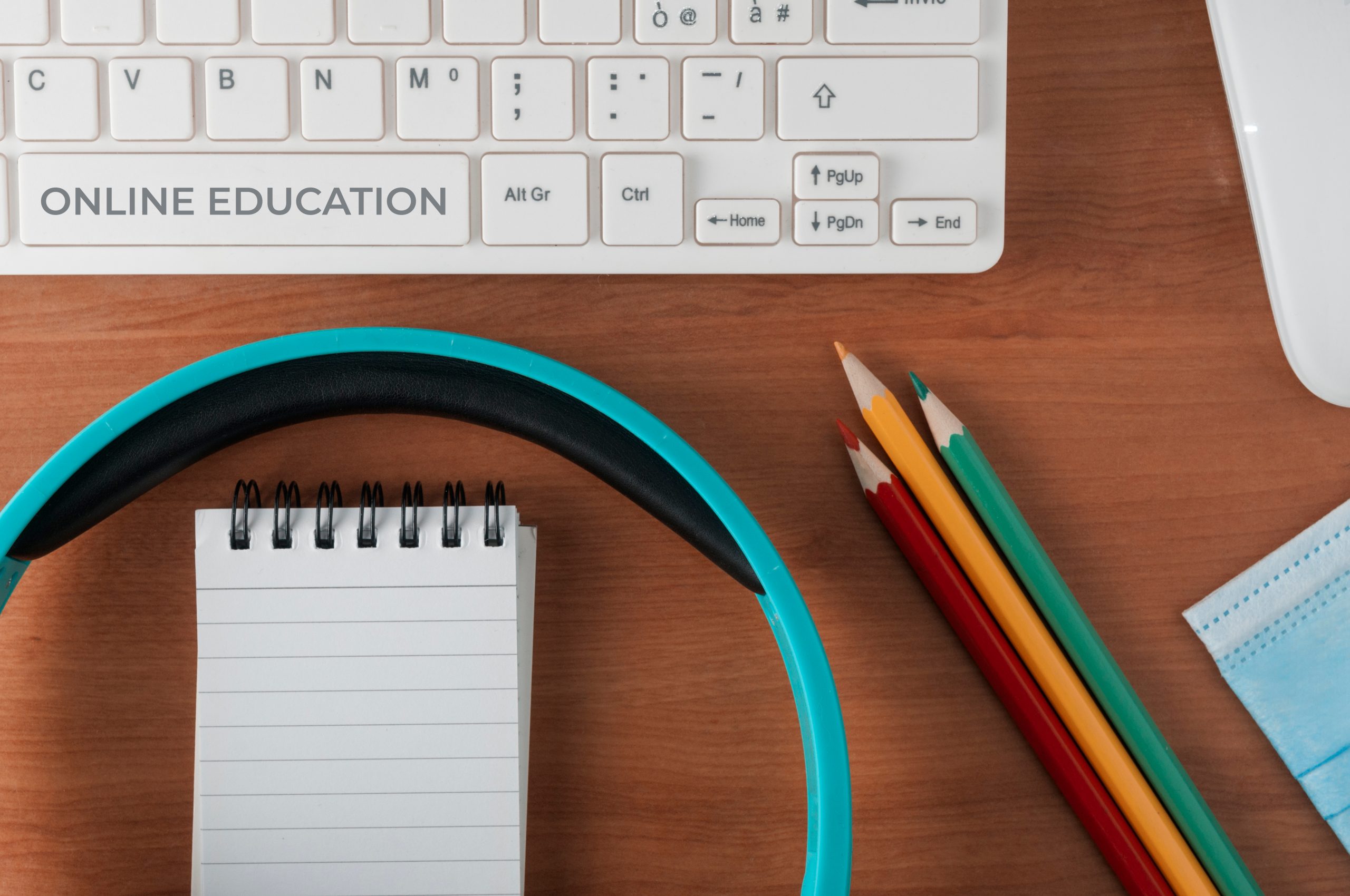 Teacher Spotlight: Lauren Kelley
Lauren Kelley currently teaches all core courses for kindergarten, first grade, and second grade full-time at VTVLC, but a couple of years ago, Kelley was working with VTVLC through the Collaborative School Option (CSO), a VTVLC program that allowed VT schools to access online learning with VTVLC during the COVID-19 emergency. 
During the COVID-19 shutdown, Kelley's school district gave educators the opportunity to earn their endorsement for online teaching. "Because our family was extremely covid conscious and our children were all participating in remote learning, I jumped on the opportunity to become certified to teach online so that I could be home with them and keep our compromised family members safe," Kelley said.
Kelley found experience of earning the OTS was rewarding, with a manageable workload, fair  and timely instructors were fair and gave timely, and great discussion. "I gained a lot of new insight as well as learned a lot about other teachers' practices and online resources," Kelley said. "It helped me to reflect on my current teaching practices as well as the ways that I wanted to improve."
Prior to CSO, Prior to working at VTVLC, Kelley worked as a Title One Literacy Interventionist at Westminster Center School in Westminster, VT for 3 years, worked individually or with small groups to provide remote tutoring or reading intervention during covid shutdown.  
| | |
| --- | --- |
| Lauren Kelley | |
| School | VTVLC, K-8 Full-Time Program |
| Subjects | Math, Language Arts, Science, and Social Studies for Kindergarten, First Grade, and Second Grade |
| Years Teaching Online | 3 |
I have heard so many people say that they would miss the interactions with kids too much if they were to teach online. I cannot stress enough how amazing and wonderful and deep the connections are with the student that I have had in my remote classes. Not only do I form lasting bonds with the students, but also with parents since I am in contact with them so regularly.
Kelley says online learning has helped her to leave her comfort zone and try new things. "Amazing things can happen if you aren't afraid and let them happen," Kelley said. 
Additionally, Kelley found herself surprised by how engaged all of the students can be with their schoolwork while online learning.  "We work together to find ways for each student to feel successful," Kelley said. "The pride that they feel and show is extremely evident!"
While there have been surprises, there have also been challenges. Kelley initially faced a learning curve with some of the technology used in online learning. Her previous district used curriculum interventions that did not require knowledge of an online platform, such as handheld books and notebooks. "I had to learn from scratch," Kelley said. 
That's not to say the Kelley's background as a literacy specialist didn't lend itself copacedically to online teaching, however. "Because most of the class sizes are relatively small, there are many opportunities for small group and individual work with students," Kelley said. 
Now, Kelley uses a variety of digital tools, such as doc cams, screen sharing, fun websites. "Now, I am very confident in my ability to navigate the online teaching world," Kelley said. "Even the youngest learners can be successful with online learning."
Kelley says the most important component for online learning is for students to feel safe. "It is essential for students in my online classes to have a voice and feel heard and to feel confident enough to tell me what they need or what they don't understand and need help with," Kelley said.
Kelley also urges teachers not to be dissuaded from online teaching for fear about the loss of connection with students. "I have heard so many people say that they would miss the interactions with kids too much if they were to teach online," Kelley said. "I cannot stress enough how amazing and wonderful and deep the connections are with the student that I have had in my remote classes.  Not only do I form lasting bonds with the students, but also with parents since I am in contact with them so regularly."
Finally, Kelley highlighted the the support she receives on a daily basis from her coworkers and administrators.  "Even though we do not see each other in person regularly, our community is a family," Kelley said. "It really feels great to be a part of such an amazing team."